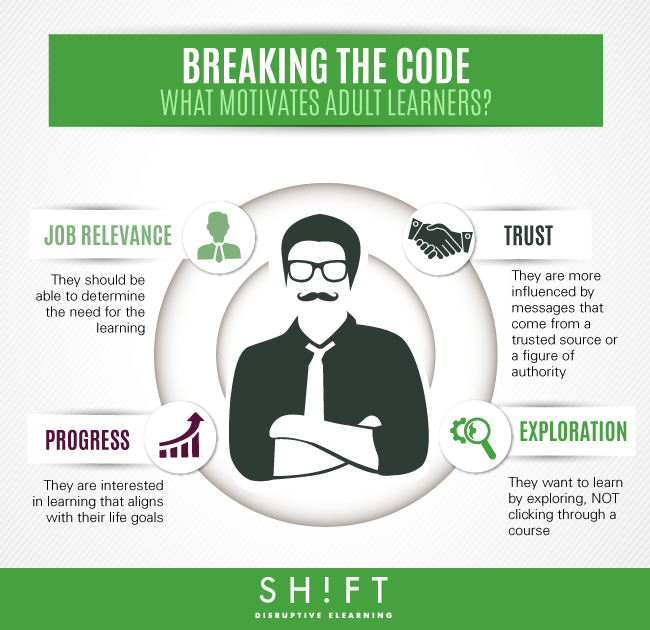 ---
As eLearning designers, we have to understand adult learning psychology to create courses that appeal to them and make them want to learn what you want to teach. But there is a challenge.
Most adult learners are anxious about being able to adapt to and perform in a virtual learning environment. They also harbor negative attitudes about eLearning (due to bad courses they've taken in the past).
We have to overcome these obstacles by giving the learner compelling reasons to take our courses. We have to get inside their minds and break the code: What motivates them to learn and what holds them back?