Navigation is definitely a critical element in eLearning. Good navigation enables self-directed learning and eases the progress through a course. On the other hand, difficult navigation creates frustration. In this post we want to encourage you not to force learners into a lock-step eLearning course, instead: LET LEARNERS DRIVE!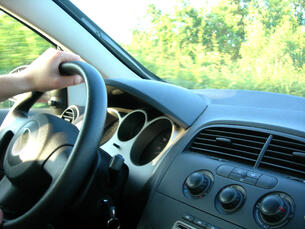 Here are three good explanations why opening the navigation of your eLearning courses is a great strategy to keep your learners engaged and motivated:
Locking down the navigation may lead to frustration
Quite simply, the more restricted you make the course, the more opportunities you have to frustrate learners. If learners are forced to read every single screen in a course they will probably get bored and leave.There are many strategies you can implement to ensure they are actually reading, for example including a case study or have an evaluation at the end of each section. .
Forcing navigation doesn't mean students will learn more
Even when students have been forced to read every screen of the course, that doesn't mean they're remembering everything. In other words, blocking navigation and exposing students to every piece of content does not make it more effective… on the contrary, it may cause learners to focus just on the progress of the course, instead of paying attention to the content of each screen. The only way you will ensure users are actually learning is by giving them exercises to practice. The goal is to get them DO something!
By creating an environment where learners have as much freedom as possible, where they can click around and explore content as they wish, you are enhancing the learning experience.
Unlocking the navigation means students have more control
In corporate training, you should tackle needs and learning styles as far as possible, and with eLearning can do this. By freeing-up the navigation of your course you are adapting to the different personalities and behavior patterns. One size does not fit all.
Most learners aren't interested in reviewing every single screen of your course. So, when you unlock navigation you are allowing students to learn according to their needs and take control over their own learning process.
Don't restrict your learners!
The promise of eLearning for many students is the chance to engage in a "classroom" like never before. So, start by making it easy for learners to navigate through a course.
Freeing-up your navigation opens up all kinds of possibilities!