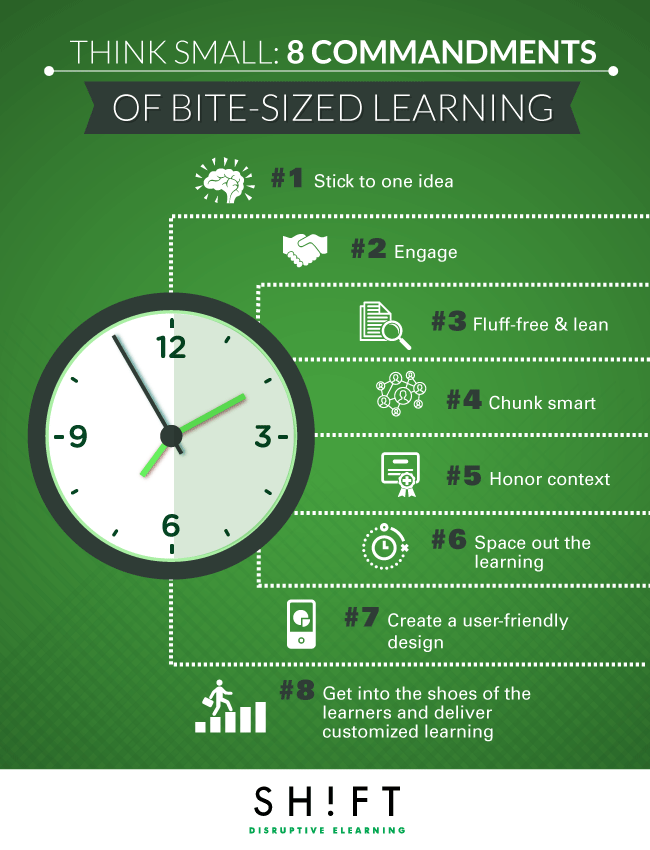 ---
According to a survey carried out by the Rapid Learning Institute, a whopping 94 percent of the Learning & Development professionals who took part in the study said that their learners preferred bite-sized learning modules to eLearning courses that run to 30 minutes and more. They have their reasons.
But are you surprised by this piece of statistic?
Millennial learners have only so much time to put across his views in 140 characters. They prefer to know the gist of a story from a one-line update than read pages about it. They demand that information is made accessible to them on the go. So it is not surprising that they also want learning to be delivered to them the way they are used to consume other types of information—in bite-sized chunks at their own "place and pace."
You can't stay away from microlearning if you want to stay on the minds of your learners. But before you create a microlearning module, here is a disclaimer:
"A bite-sized learning module is NOT just a short course." Tweet this.
The following are the principles of bite-sized learning: