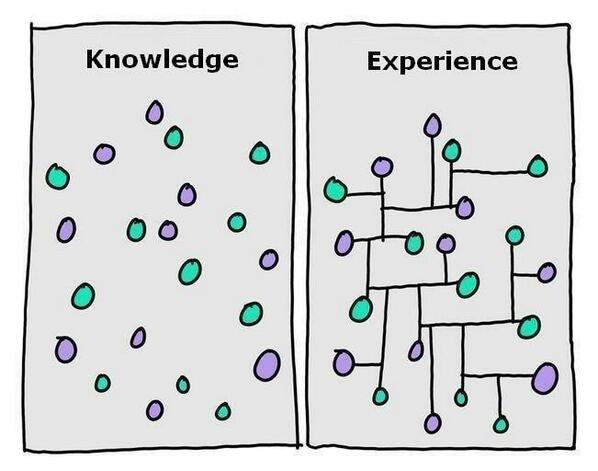 ---
Knowledge vs Experience
You may be a wizard with numbers, but what good is your knowledge if you cannot number-crunch your way through the mortgage documents? What good is any knowledge if you cannot apply it to solve novel problems that the training courses didn't teach you about?
Courses developed in the traditional manner only worry more about filling heads with knowledge. They are loaded with definitions and concepts and are probably accompanied by a list of scenarios or situations where these can be applied. The learners are expected to learn these by heart. But do business crises always turn out the way management books portray them? Can the chef never run out of ingredients when he is about to cook? Can you expect the opposing team to play the same way in every game? Do sales people deal with the same types of customers every day?
NO! Your learners are expected to "perform" at the workplace after they have taken your course, NOT blurt out facts or theories that they have memorized.
This image from Buffer's Blog makes the point clear:
As you can see in the image, knowledge is only useful if learners can make connections between what they know. Without experience, there will never be true knowledge.