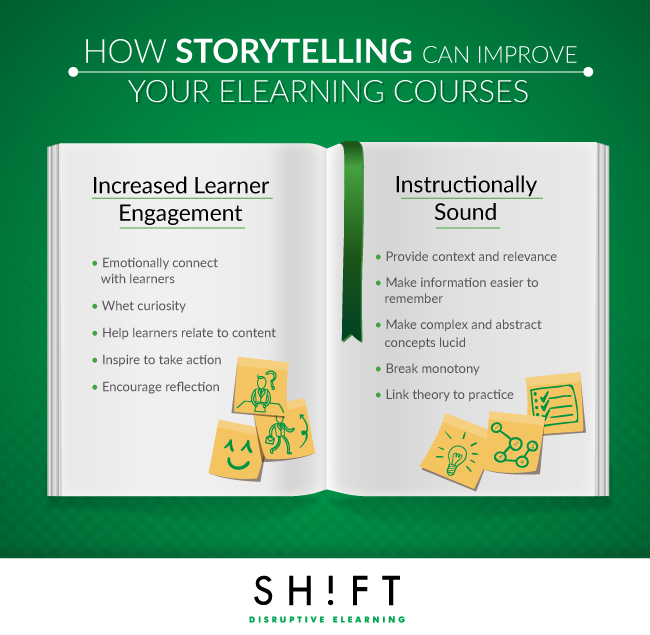 ---
You have to schedule meetings with the SME. You have to speak with the business executives to figure out the learning objectives. You have to know the target audience. It seems you have your hands full. Why should you bother to rack your brains and think of a story? Why would you need to tell a story in an eLearning course?

Stories hold enormous power over our minds and hearts for a reason. They are how we think, how we make sense of information, how we define ourselves, and how we persuade others. According to a recent article in Psychology Today, stories continue to hold power in this digital age because the human brain hasn't evolved as fast as technology and it's only through stories that we can connect to the various digital platforms and media messages out there today.
Stories can improve your eLearning courses, not only making then more instructionally effective but also more engaging.